Bombardier will debut a full-scale cabin mock-up of the Learjet 75 Liberty at the forthcoming National Business Aviation Association Convention and Exhibition as it prepares the modified light business jet for service entry next year.
The Canadian airframer launched the Liberty in July as a "rescoped" version of the high-end Learjet 75. The move followed several years of poor sales for its entry-level product, and Bombardier hopes that can be reversed by rebranding, revamping and repositioning the aircraft within the light-business jet sector.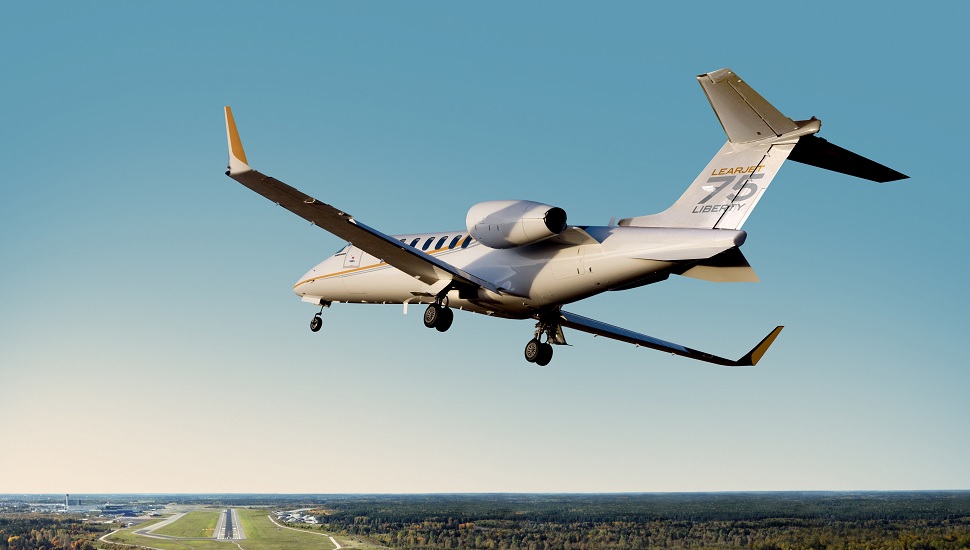 Bombardier
Designed to compete against rival light jets such as the Cessna Citation CJ3+ and Embraer Phenom 300E, the Liberty trims accommodation from eight to six seats, and options to bring the list price below the crucial $10 million mark – $3 million less than its predecessor and around the same price as its competitors.
Peter Likoray, senior vice-president, worldwide sales and marketing for Bombardier Business Aircraft says the cabin mock-up "will show light-jet customers just how spacious and comfortable our newest Learjet is".
The Liberty debuts what Bombardier calls "the segment's first executive suite" – a spacious area at the front of the cabin with two forward-facing seats and 0.9m (3ft) of legroom, which the airframer says is "unprecedented" in the category.
Bombardier declines to detail the orderbook for the Liberty, but says the aircraft is "generating strong interest on the market".
Flight testing is now under way at Bombardier's US test centre and manufacturing facility in Wichita, Kansas; the Honeywell TFE731-40BR-powered aircraft is on track for certification and service entry in 2020.
Source link
Please follow and like us: