Seoul has unveiled a full-sized mockup of the developmental Korea Aerospace Industries (KAI) KF-X fighter.
The dispaly shows the KF-X's six wing hard points carrying mockups of two external fuel tanks, two bombs, and two short-range Diehl IRIS-T missiles. Its right cheek station carries a mockup of the Lockheed Martin Sniper targeting pod, with four MBDA Meteor missiles on the aircraft's belly.
Though the aircraft resembles the Lockheed Martin F-35A, it lacks several of the American type's stealth qualities. The port for the 20mm cannon is exposed, for example, and the infrared search and track (IRST) sensor protrudes in front of the cockpit canopy, similar to the Eurofighter Typhoon.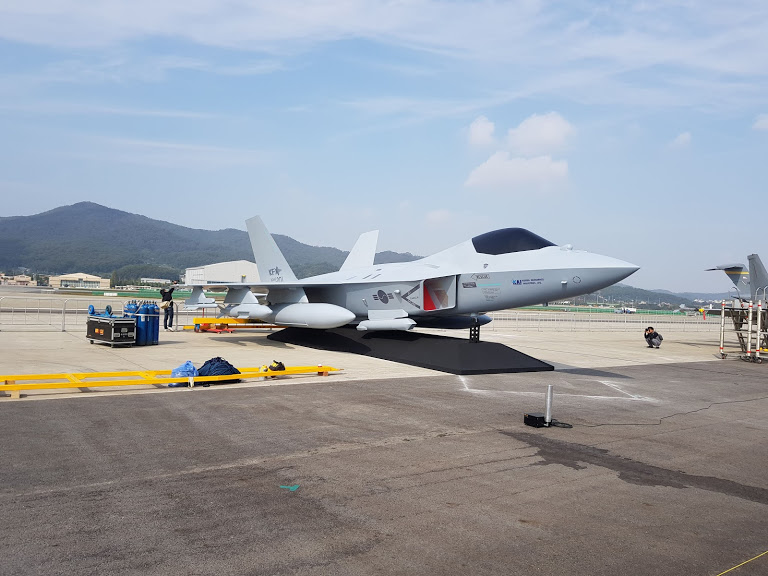 The KF-X is to enter service in 2026.
All images Greg Waldron
The aircraft's Block I iteration will lack internal weapons carriage, but this is planned for subsequent production blocks.
Curiously, there is no mention of Seoul's partner in the project, Indonesia, anywhere around the display. Jakarta is a 20% partner in the $7.2 billion programme, but has been trying to renegotiate its financial commitment.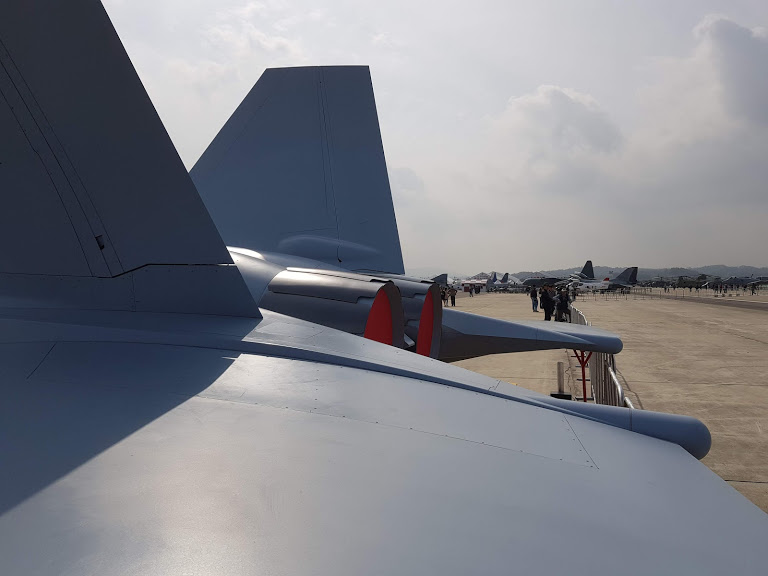 The rear of the KF-X mockup.
In September, Seoul completed the critical design review of the KF-X, setting the stage for the rollout of a prototype in the first half of 2021.
Powered by two General Electric F414 engines, the KF-X will operate its maiden sortie a year later in the first half of 2022, with operational deployment planned for 2026. It is planned for the type to be as capable as advanced versions of the F-16, and replace Northrop F-5s and McDonnell Douglas F-4s in Korean service.
Source link